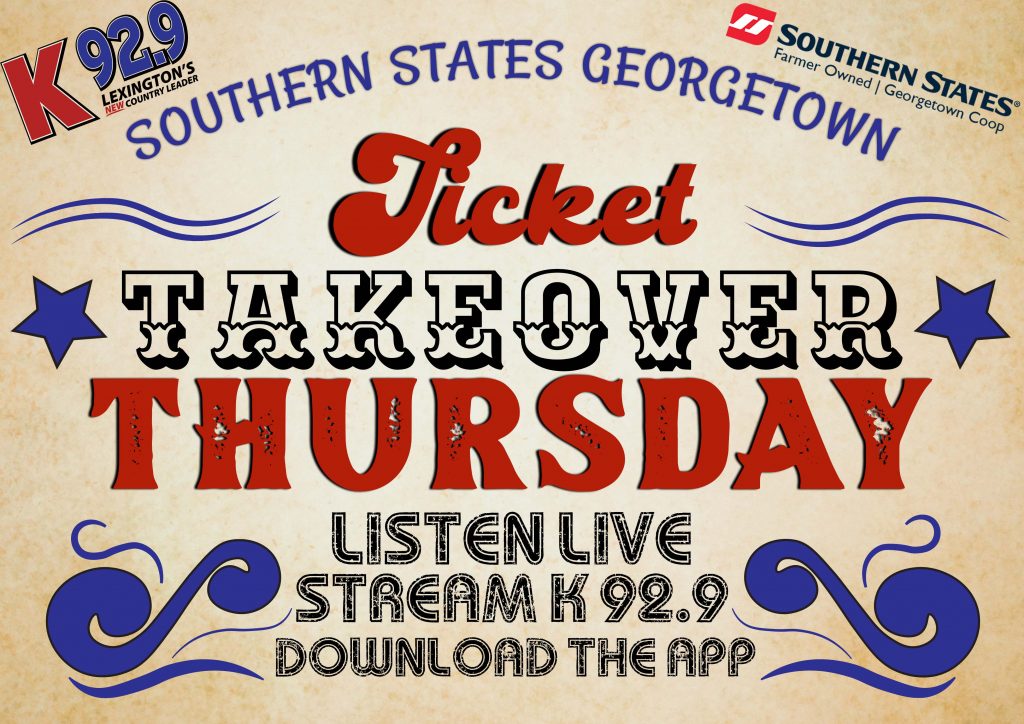 SOUTHERN STATES GEORGETOWN'S TICKET TAKEOVER THURSDAYS!
Every Thursday, K 92.9 and Southern States Georgetown are giving you a chance to win big every hour from 10am-7pm and all you have to do is listen in. Tune into to K 92.9 live while in your car, stream us through your favorite smart devices so you never miss a keyword or your chance at an awesome prize.
We are making it even better by giving you early access to upcoming prizes! Below you will find all the details for the giveaway we have this week AND next week. Get ready to win with K 92.9!
---
TICKET TAKEOVER THURSDAY PRESENTED BY:

---
THIS WEEK: THE JUDDS:  THE FINAL TOUR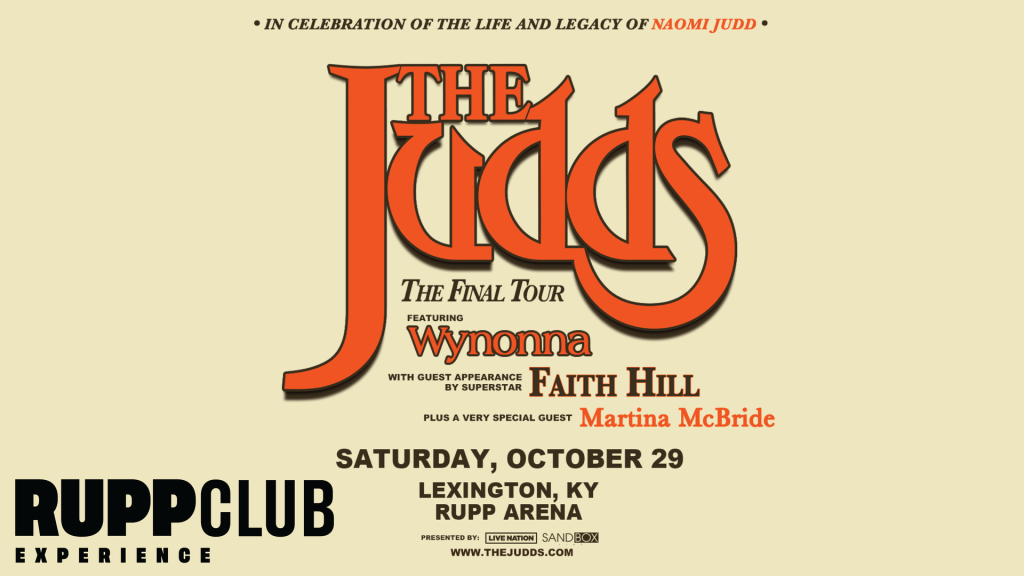 LINEUP: The Judds: The Final Tour with Wynonna Judd, Guest Appearance by Superstar Faith Hill plus Very Special Guest Martina McBride
DATE:  Thursday, October 29, 2022
TIME:   7:30pm
LOCATION:  RUPP ARENA 
←CLICK HERE TO PURCHASE TICKETS
NEXT WEEK: COMING SOON!
LINEUP:
DATE:
TIME:
LOCATION: